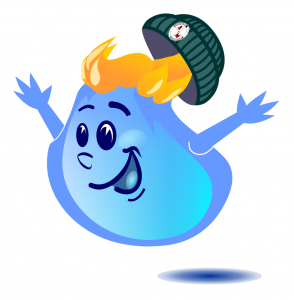 UNESCO World Heritage sites? We have 'em!
Highest tides in the world? Checkaroo!
Art galleries, Anne of Green Gables, and apple cider? You bet!
Here you'll find links to some of our favourite Atlantic brands, sights, foods, music, and all manner of other odds and sods. Check it out and see how many you already know!
• Atlantic Mensa is not affiliated with any of the following organizations; this list is presented for information and reader convenience.
ACTIVITIES & SIGHTSEEING
NAME / BRAND
CONTACT
LINK
SOCIAL DEETS
Bay of Fundy Interpretation Centre
3 Fundy Trail Parkway, Salmon River, NB | 506.833.2019
https://fundytrailparkway.com/location/interpretive-centre
Hopewell Rocks ("flower pot rocks")
131 Discovery Road, Hopewell Cape, NB | 877.734.3429 | questions@thehopewellrocks.ca
https://www.nbparks.ca/en/parks/33/hopewell-rocks-provincial-park/gallery
King's Landing Heritage Village
Prince William, NB
https://kingslanding.nb.ca
Magnetic Hill (attraction)
Highway 126, Moncton, NB
https://tourismnewbrunswick.ca/magnetic-hill
Science East
(science and discovery centre)
Fredericton, NB
https://scienceeast.nb.ca/home/about-us
L'Anse aux Meadows (UNESCO World Heritage Site)
L'anse aux Meadows, NL | 709.623.2608 (May – October) | pc.vikinglhnam-amnhsviking.pc@canada.ca | https://whc.unesco.org/en/list/4
https://www.pc.gc.ca/en/lhn-nhs/nl/meadows
Largest gypsum mine in Canada
Hants County, NS
https://notyourgrandfathersmining.ca/gypsum
Fort Louisbourg (historic site)
Cape Breton, NS | 902.733.3552 | louisbourg.info@pc.gc.ca
https://www.cbisland.com/things-to-do/fortress-of-louisbourg
Grand Pré (UNESCO World Heritage Site)
2242 Grand-Pré Road, Grand Pré, NS | 902.542.3631 | grandpre@pc.gc.ca
https://www.pc.gc.ca/en/lhn-nhs/ns/grandpre
Halifax Citadel (historic site)
The Orderly Room, Halifax Citadel Society, PO Box 9080, Station A, Halifax, NS | 902.426.1990 | info@halifaxcitadel.ca
https://halifaxcitadel.ca
Joggins Fossil Cliffs (UNESCO World Heritage Site)
Joggins Fossil Centre, 100 Main St., Joggins, NS | 1.888.932.9766 | info@jogginsfossilcliffs.net
https://jogginsfossilcliffs.net
Peggy's Cove
Peggy's Cove, NS
https://www.novascotia.com/places-to-go/regions/south-shore/peggys-cove
Sherbrooke Village (This is the one Stan Rogers sang about!)
Sherbrooke, NS
https://sherbrookevillage.novascotia.ca
Shubenacadie Wildlife Park
149 Creighton Road, Shubenacadie, NS | 902.758.2040
https://wildlifepark.novascotia.ca
The Giant MacAskill Museum
504 Route 312, Englishtown, Cape Breton, NS | 902.929.2875 | gmacmuseumgmail.com
http://giantmacaskillmuseum.com/#top
ARTS & CULTURE
| NAME / BRAND | CONTACT | LINK | SOCIAL DEETS |
| --- | --- | --- | --- |
| Beaverbrook Art Gallery | Fredericton, NB | https://beaverbrookartgallery.org/about-us | |
| The Chocolate Museum | 73 Milltown Blvd., St. Stephen, NB, E3L 1G5 | 506.466.7848 | https://chocolatemuseum.ca | |
| Harvest Music Festival | Fredericton, NB | https://harvestmusicfest.ca | |
| St. Andrews-by-the-Sea Resort | St. Andrews, NB | https://www.algonquinresort.com/experiences | |
| Art Gallery of Nova Scotia | Halifax, NS | https://www.artgalleryofnovascotia.ca | |
| White Point Resort | White Point, NS | https://www.whitepoint.com/activities | |
| Bluenose II | Lunenberg, NS (usually; check website for schedule) | https://bluenose.novascotia.ca | |
| Anne of Green Gables Museum | Park Corner, PEI | https://www.annemuseum.com/index.php | |
| Ultimate Online Nova Scotia Kitchen Party | Facebook | https://www.facebook.com/groups/2551910281742126 | |
FOOD & BEVERAGES
NAME / BRAND
CONTACT
LINK
SOCIAL DEETS
Covered Bridge Potato Chips
Hartland, NB
https://coveredbridgechips.com
Crosby Fancy Molasses
(recipes available online!)
Saint John, NB
https://www.crosbys.com
Ganong Chocolates
(maker of "Chicken Bones" candies)
St. Stephen, NB | feedback@ganong.com
https://ganong.com
King Cole Tea
NB
https://kingcoletea.ca
McCain Foods
NB
https://mccain.ca
Moonshine Creek Distillery
11377 Route 130, Waterville, Carleton County, NB, E7P 0B1 | 506.375.9014
https://moonshinecreek.ca
Iceberg Vodka
NL
https://www.iceberg.ca/our-spirit
Acadian Maple Products
St. Margaret's Bay, NS
https://acadianmaple.com
Alexander Keith's Brewery
NS
https://www.keiths.ca/brewery-tours
Clearwater Seafood
Bedford, NS
https://shop.clearwater.ca
Iron Works Distillery
Lunenberg, NS
https://ironworksdistillery.com/collections/tours-1
Jost Vineyards
NS
https://jostwine.ca
Sweet Spot Chocolate Shop
(lobster-shaped chocolates!)
601 Hwy #2, Unit 3, Elmsdale, NS | 902.883.7417 | 1.866.526.1609
https://sweetspotchocolateshop.com/index.php/product/lobster-on-a-stick
The Curated Guide (NS food, beverage, and event guide)
NS
https://thecuratedguide.ca
CONSERVATION & COMMUNITY
SHOPPING