---
Ice Breaker Activities / Activités pour briser la glace, with / avec Millie Norry
Friday at 6:00 p.m. (Atlantic) / Vendredi à 18h00 (Atlantique)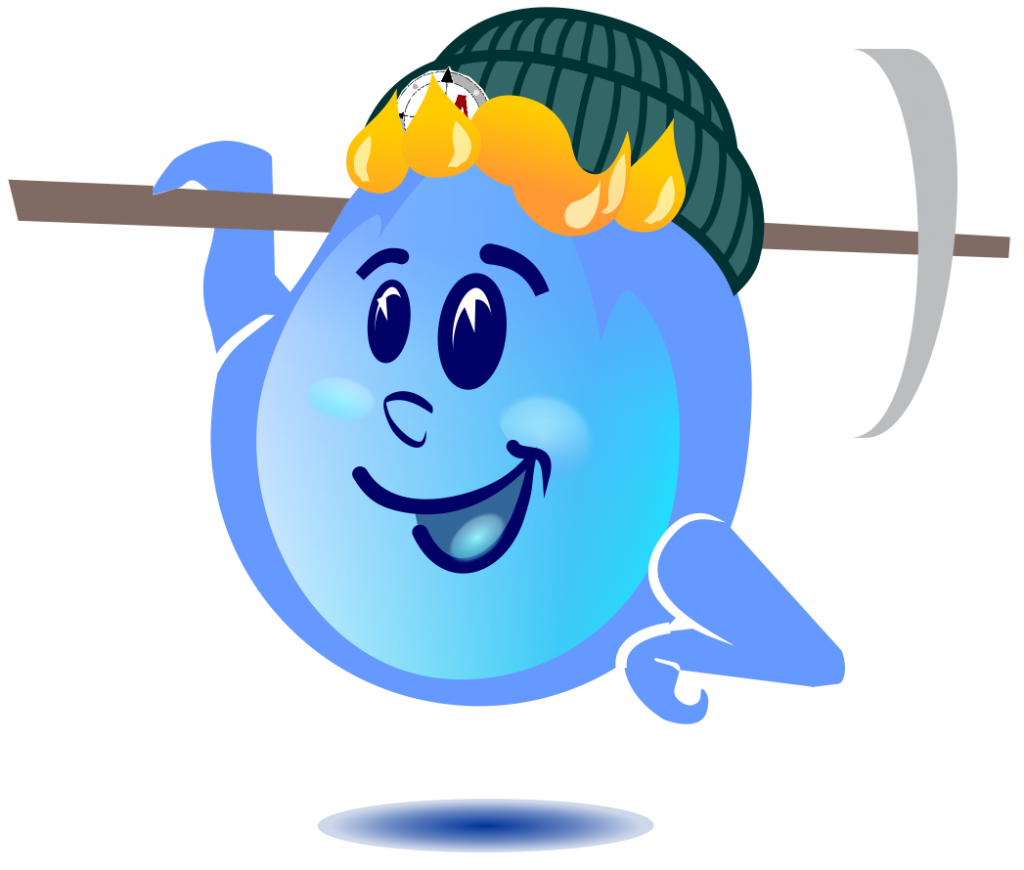 (Description pending. / Description en attente.)
---
Belly Dance Workshop with Deborah Metrin Helle
Friday at 6:30 p.m. (Atlantic)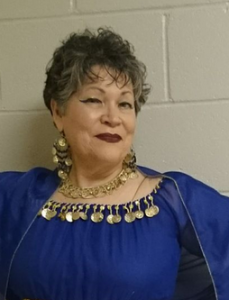 Movies and ethnic restaurants often have belly dancers for entertainment. If you ever wanted to join in on the fun, this will give you a place to start with basic hand, arms and hip movements.
Deborah Metrin-Helle became interested in dance after high school and took lessons from various teachers of Greek, Lebanese, and Arabic dance. In graduate school she was know as the "belly dancing geologist." She has performed at various events around the United States and Canada.
Advice: Don't have a full stomach, and do wear comfortable clothes!
---
Trivia Tournament hosted by Peter Sells
Friday at 7:30 p.m. (Atlantic)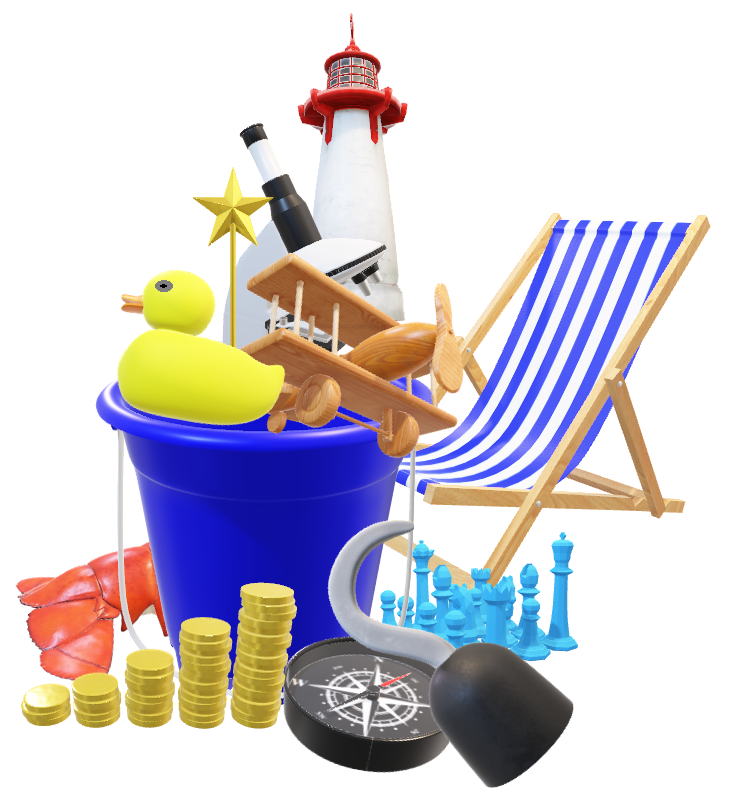 Join Mensa Canada's Ontario Representative, Peter Sells, as he takes you on a non-trivial tour of Atlantic Canada.
---
Reverse-engineering Your Family History: DNA and Genealogy, with Pierre Clouthier
Saturday at 10:00 a.m. (Atlantic)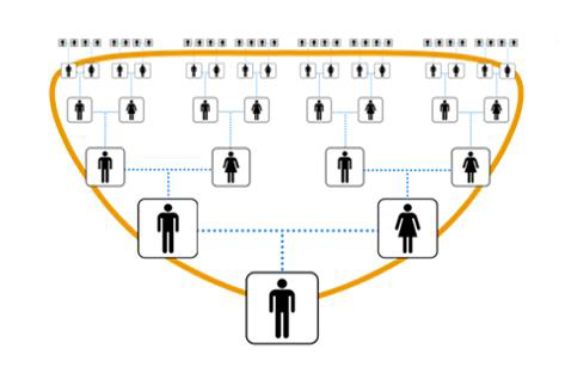 Pierre is an avid genealogist and software maker. His company, Progeny, has customers in 50 countries, and is dedicated to helping them tell the stories of their families.
Pierre Couthier learned to program in 1965. He's worked in IT for a computer maker, life insurance, manufacturing, telecommunications, typesetting & printing, government, and transportation. His grandfather inspired his interest in genealogy.
---
Support for Vulnerable Youths, hosted by Melanie Sturk
Saturday at 10:00 a.m. (Atlantic)
Phoenix Youth Programs is a community-based organization seeking to help youth dealing with challenges and stresses. Phoenix works to identify the issues young people face before they become larger, more serious problems. Systemic and cultural discrimination can be the biggest obstacles and, exacerbating this, many youth find it difficult to admit they have problems which sometimes begin as emotional issues which are often considered non-serious. Youth don't experience these situations in isolation either, so involving family of various forms is also important.
---
East Coast Cook Along with Shirley Hubley-Spears
Saturday at 11:00 a.m. (Atlantic)
Shirley will guide you in the preparation of traditional fish cakes (with scrunchions), a side salad, and blueberry cake for dessert. She will be presenting from her home kitchen, and may be joined by her cat, Oscar (highly likely since fish is involved). The necessary ingredients, utensils, and cookware for the session are available on the How to Prepare for AG Activities page, so you can be prepped for this Atlantic culinary adventure.
Shirley Hubley-Spears is known locally for her cooking and baking skills. She works part-time for the Eastern Shore Musquodoboit Valley Literacy Network providing support to their Director and coordinating programs for the community. She also volunteers with the local Legion's weekly bingo. Shirley and her family enjoy travelling (camping locally and visiting sunny southern destinations) and getting together frequently to share time and good food. She is an avid podcast listener and an amazingly versatile and talented craftsperson.
---
Services for Sexually Exploited Youth and Women at Risk, presented by Danielle Hodges
Saturday at 11:00 a.m. (Atlantic)
Danielle will focus the conversation on work being done with the Nova Scotia Transition and Advocacy for Youth (NSTAY) and Safer Spaces programs.
Danielle Hodges is the Senior Director of Programs for the YWCA Halifax. Danielle grew up in Chicago, Illinois, and has family roots in East Preston. A registered social worker (RSW), Danielle also holds a Bachelor of Social Work and Master of Science in Community Health & Epidemiology from Dalhousie University. Prior to returning to university as a mature student, she worked in health care management. Since pursuing a career in social work, Danielle has worked in the areas of research, adult education, housing, gendered and sexualized violence, human trafficking, mental health and addictions. Danielle is a passionate advocate for social justice issues, equity and inclusion. As the Senior Director of Programs, Danielle is dedicated to allyship, partnership, collaboration and advancing the mission of the YWCA across the province.
---
Cities and Accessibility with Paul Vienneau
Saturday at noon (Atlantic)
(Description pending.)
---
Independent Living for People with Disabilities, hosted by Mariana Manole-Baker
Saturday at 1:00 p.m. (Atlantic)
Mariana will focus on work being done by the Support Services Group, an organization that supports people with disabilities, helping them live full, independent lives.
Mariana Manole-Baker is the People Operations Coordinator for Support Services Group Cooperative Ltd., in Dartmouth, Nova Scotia. Originally from Romania, she moved to Nova Scotia in 2018, where she started working with Support Services Group as a support worker;  since 2020 as a Coordinator. She has a Masters in Languages and a Bachelor in Specialized Education from the University of Bucharest. She is passionate about fostering independence for people with disabilities, advocacy and inclusion, focusing on providing supports for adults with disabilities to be integral parts of their communities, close to their families and friends, and live full, meaningful lives.
---
Folklore and Storytelling Workshop & Presentation featuring Steve Vernon
Saturday from 1:30 p.m. – 3:00 p.m. (Atlantic)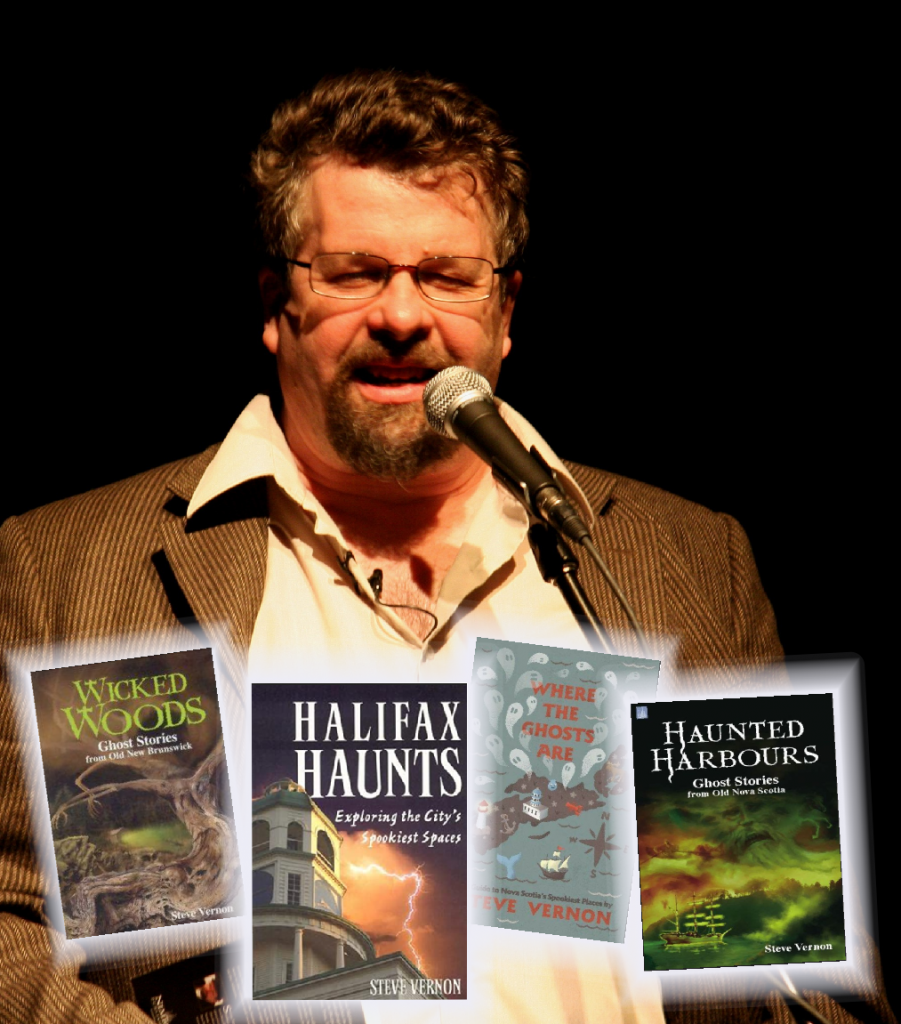 Storytelling, at its roots, is the very heart of effective communication. How many times has somebody said to you – "All right, just tell me the whole story."
Steve Vernon has been collecting, writing, and telling stories for over four decades. He has stood at campfires and lecterns from one end of Canada to the other, for audiences ranging from 5 to 5,000 eager listeners. If you want to learn how to tell your own stories, or just sit back and listen to a man who understands the age-old tradition of "spinning a yarn" then sign up now.
Equipment Needed: Having a comfortable chair to set your butt upon is a must. A pair of ears and a pair of eyes are also necessary. You'd be well-advised to bring along an open mind and a fully equipped imagination, but if you don't have one when you start Steve will be happy to loan you his. A coffee, tea, or a cold beer is also a fine idea.
---
Helping People Where They Are, with Kevin Little
Saturday at 2:00 p.m. (Atlantic)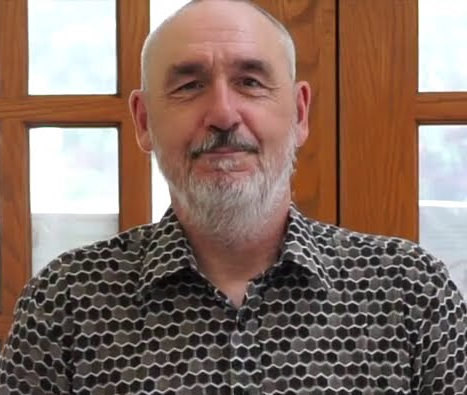 Kevin will share some of his experiences, learnings, mistakes, successes, challenges, and joys in meeting people where they are, listening, and finding pathways to hope.
Kevin Little's passion is connecting people to services, community, and an existential purpose. Throughout his life he has been involved with people with a variety of backgrounds and challenges. As a United Church minister, he focuses on what sociologists call "Third Places" and addressing systemic loneliness. He seeks to find what animates others, provide resources and supports to assist people to meet their goals, and celebrate the diversity of our community.
---
Movie Quiz hosted by Scott Baker
Saturday from 3:00 p.m. to 4:30 p.m. (Atlantic)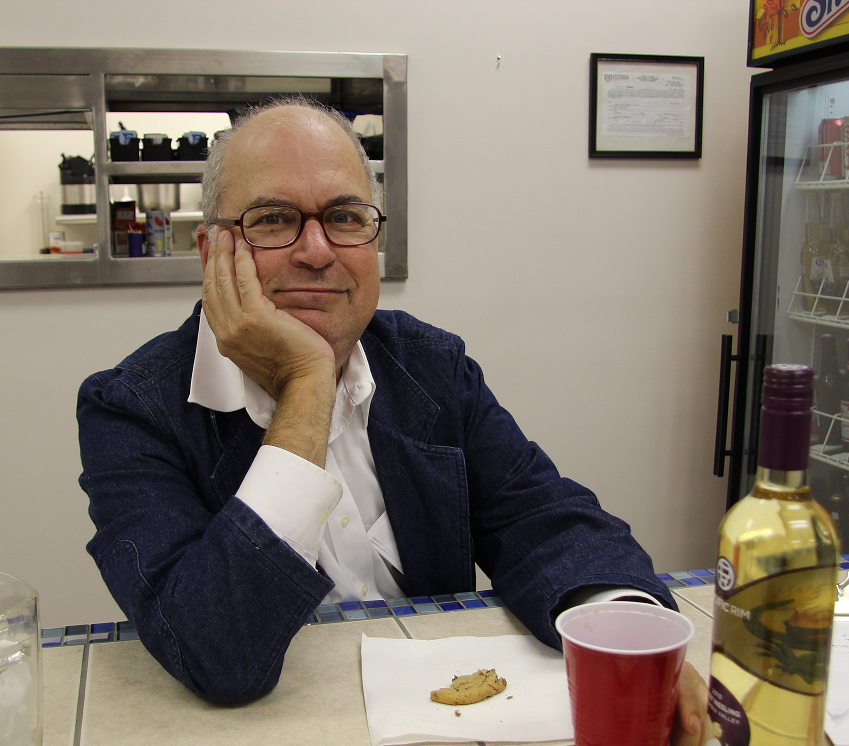 In this quiz, Scott will show short clips of films – some classic, some nearly so, and some merely familiar – that should jog the players' memories. The goal is to prompt contestants to say, "Oh, I know that one… now, what is it?"
Scott Baker is a retired person who moved to Nova Scotia in 2017, where he is happily living, reading, writing, and watching films. He's had an interest in movies since about 1965, and an encyclopedic and often accurate knowledge of films and television.
---
Supports for Criminalized Women and Girls, hosted by Emma Halpern
Saturday at 3:00 p.m. (Atlantic)
Emma's session will focus on her experience as a lawyer and activist working closely with women served by the Elizabeth Fry Society (EFS). Many of the women the EFS works with struggle with homelessness, child protection involvement, insecure employment, and discrimination on a daily basis. Emma will cover three main topics – the overrepresentation of women (specifically Indigenous women) in Canada's prisons and jails, the use of segregation and other oppressive practices, and the need for alternatives to prison for those with trauma, addiction, and mental health issues.
Emma Halpern is a lawyer, activist, mother of three, and Executive Director and Manager of Legal Services of the Elizabeth Fry Society of Mainland Nova Scotia. She addresses the systemic issues that criminalize women and gender diverse people. Prior to this, Emma was Equity and Access Officer at the Nova Scotia Barristers' Society and ran a number of restorative justice initiatives throughout the province. She is a regional advocate for the Canadian Association of Elizabeth Fry Societies, working with women and gender diverse people to monitor and address the conditions of confinement.
---
Innovative Supports for People with Mental Illness, hosted by Lori Edgar
Saturday at 4:00 p.m. (Atlantic)
Mental illness often strikes young people before they finish their education, resulting in lifelong dependence and poverty which in turn leads to inadequate housing or homelessness exacerbating the illness and inhibiting treatment. Lori will speak on helping supports available for people with mental illness.
Lori Edgar joined Affirmative Ventures in the fall of 1993 and hasn't spent a moment looking back. From providing employment training through social enterprises with the motto "Helping People Work Makes a Difference" to providing safe and affordable housing with "Affirmative House" and "Affirmative Home." Lori's belief in building lives "one home, one job and one friend at a time" enables people and communities to flourish.
---
Rug Braiding with Claire Tweedsmuir
Saturday from 4:30 p.m. – 6:00 p.m. (Atlantic)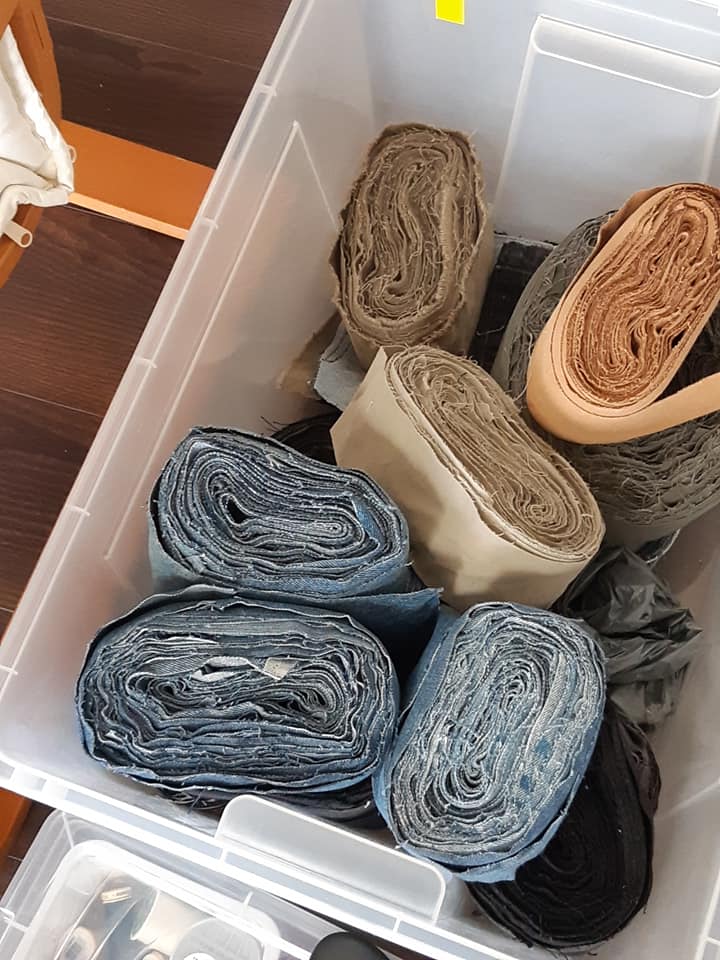 Braided rugs have a long history of use in the home, particularly on the East Coast. Opinions vary about who made them first, but it's a sure thing that they started as a thrifty way to reuse worn out clothes and leftover materials to create something both practical and aesthetically pleasing. More recently, braided rugs also lend interiors a sense of personality when the materials used come from family and friends.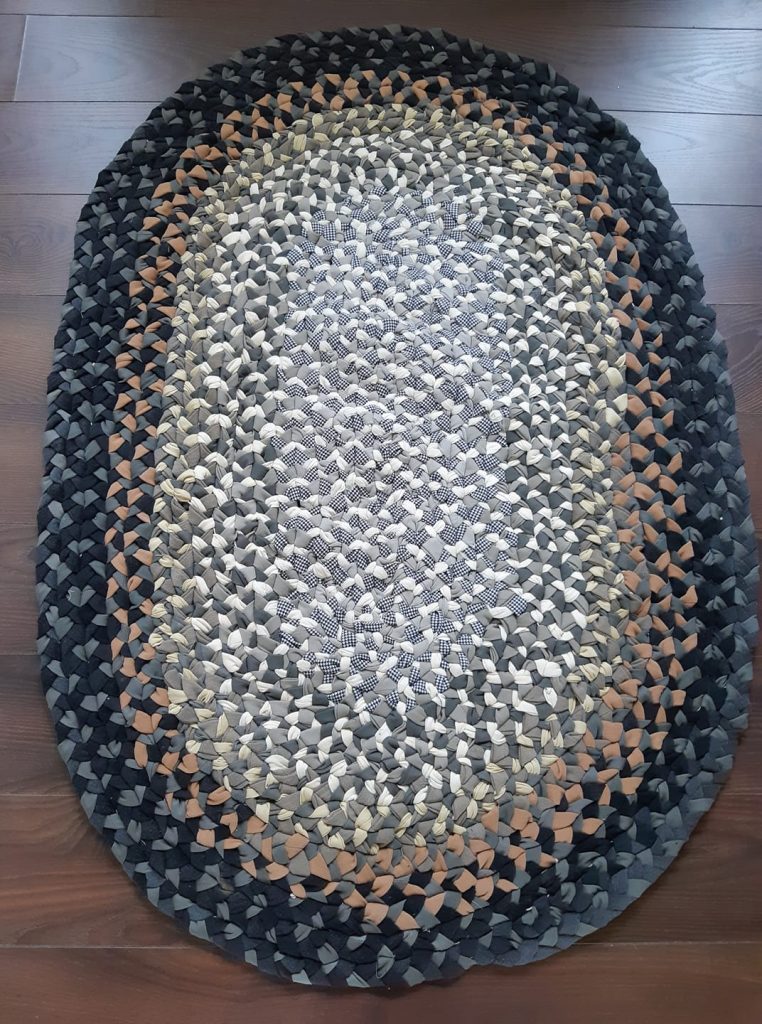 Join our multi-generational Rug Braider (whose nom de plume is Claire Tweedsmuir) to learn about tools, techniques, and recent influences on this tradition. The goal for this workshop is to complete a small project. (Anyone who wants to watch along with us is welcome, too!)
Advice: Check the How to Prepare for AG Activities page well in advance, so that you have time to collect or make the materials you will need to participate in this workshop.
---
Le ADN découvre des secrets dans votre généalogie, avec Pierre Clouthier
Samedi de 16h30 à 18h00 (Atlantique)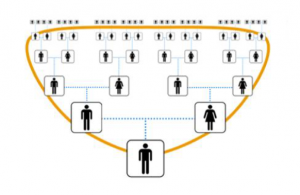 Pierre un généalogue passioné et producteur de logiciels. Son entreprise, Progeny, a des clients dans 50 pays et se consacre à les aider à raconter les histoires de leurs familles.
Pierre Clouthier a appris la programmation en 1965. Il a travaillé dans la TI pour un fabricant d'ordinateurs, l'assurance-vie, la fabrication, les télécommunications, la composition et l'impression, le gouvernement et le transport. Son grand-père a inspiré son intérêt pour la généalogie.
---
Conservation, hosted by Hubert Boutilier
Saturday at 6:00 p.m. (Atlantic)
Join fisherman Hubert Boutilier and representatives from the Eastern Shore Fisherman's Protective Association and Fisherman and Scientists Research Society to talk lobster. Presenters will discuss historic trends in lobster landings, the cyclical nature of lobster stocks, and learn about the impact of current climate change. Panelists will also present on conservation measures relating to size limits, restrictions on harvesting breeding females, and releasing some mature females back to their habitat each season.
Hubert Boutilier (Hughie) is the husband of Atlantic Mensa member Lisa Snyder. He has been a commercial fisherman for over 45 years, fishing for lobster, crab, swordfish, and longlining (cod, haddock, flounder) before the close of the Atlantic ground fish industry due to declining stocks in the mid-90s. He was taught by his father and fished alongside his brothers before acquiring his own lobster license. Hughie is active with several fishing organizations, and is an executive member of the Eastern Shore Fisherman's Protective Association (ESFPA) and a board member of the Fisherman and Scientists Research Society. He enjoys bowling, watching movies and TV (especially Sci-fi).
---
Les débuts de la colonie, présenté par Huguette Lamontagne
Samedi à 18h00 (Atlantique)
(Description en attente.)
---
EFT+: Emotional Freedom Technique (EFT) and Tapping, with Lisa Snyder
Saturday at 7:00 p.m. (Atlantic)
Have you ever wished you could have a "do over" after acting or saying something when you were angry, sad or otherwise overwhelmed? Curious about why we make decisions in the moment that don't seem to reflect our best decision-making? Looking for ways to help regulate stressful thoughts and emotions? Consider joining Lisa Snyder for a brief introduction to Emotional Freedom Technique (EFT) and Tapping. We'll be talking about stress and coping, and introducing tapping techniques that may help with emotional regulation and expanding your window of tolerance for the ups and downs of living.
Lisa Snyder is the treasurer for Atlantic Mensa. She lives with her husband Hubert in scenic Mushaboom, about a two hour drive east of Halifax. She has worked for the past fifteen years as the Support Worker at LEA Place Women's Resource Centre, providing a wide array of services to women and adolescent girls. Lisa is dedicated to helping people live their best lives, and to community development. She enjoys continually learning (and unlearning), reading nonfiction, playing brain and trivia games, and spending time with family and friends.
---
Regional Representatives and LocSecs Meeting
Saturday at 7:00 p.m. (Atlantic)
---
Johns Hopkins Center for Talented Youth presented by Neetu Darwin-Gray
Sunday at 9:00 a.m. (Atlantic)

The Johns Hopkins Center for Talented Youth (CTY) brings together the brightest minds of the next generation and offers them unique, intellectually challenging, and socially rewarding experiences. We proudly welcome students from all communities regardless of race, culture, gender identity and expression, twice exceptionality, or income level. This session will answer the questions of what the CTY is, and what they have to offer for academically bright students and their parents.
---
Chair Yoga (host TBD)
Sunday at 10:00 a.m. (Atlantic)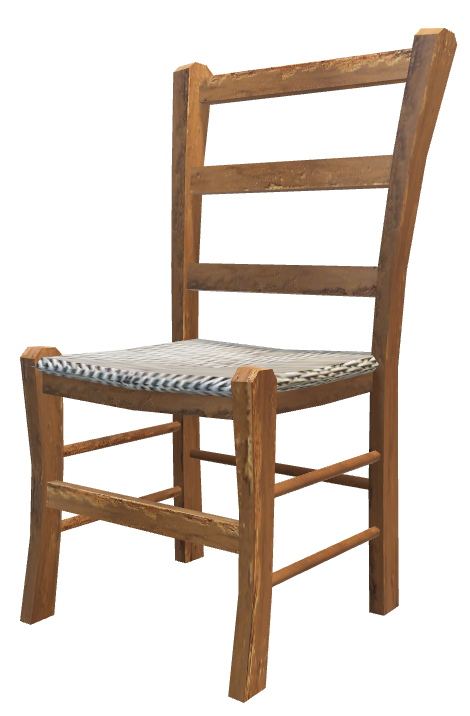 ---
La douleur, vue et vécue par une biologiste, présenté par Mélanie Lessard
Dimanche à 11h00 (Atlantique)
Nous verrons ensemble comment fonctionnent les principaux médicaments utilisés en douleur chronique et la raison de la prescription d'antidépresseurs tricycliques alors que votre douleur est physique. Nous traiterons aussi des bradykinines, des prostaglandines et du G.A.B.A. Ce n'est qu'un aperçu des sujets qui seront abordés par cette étudiante-chercheure qui a eu l'honneur d'être invitée au M.I.T.
C'est après un accident sévère en 2003 que la conférencière, Mélanie Lessard, étudiante au doctorat en biologie et détentrice de nombreux premiers prix en recherche, est devenue douloureuse chronique. Huit mois alitée, 5 ans en fauteuil roulant et 11 ans en béquilles plus tard, pour cause d'hernies discales multiples, elle s'est entraînée jusqu'à devenir une nageuse paralympique en 2008. Afin d'améliorer son état encore davantage, la conférencière s'est servie de ses compétences en biologie pour faire une constante « revue de littérature », sur Pubmed et dans le Guyton's Textbook of Medical Physiology. Après avoir été fondatrice et responsable de deux groupes d'entraide pour l'Association Québécoise de la Douleur Chronique depuis 2017, au C.L.S.C. de Saint-Jean-de-Matha et au Conseil 1468 des Chevaliers de Colomb de Joliette depuis 2018, Mélanie Lessard a fait le tour, en 18 ans, de ce qui peut aider les douloureux chroniques comme elle. Du matelas Tempur, en passant par les médicaments, le sport et les suppléments nutritionnels, elle aborde aussi la douleur au niveau anatomique, biochimique et physiologique.
---
Games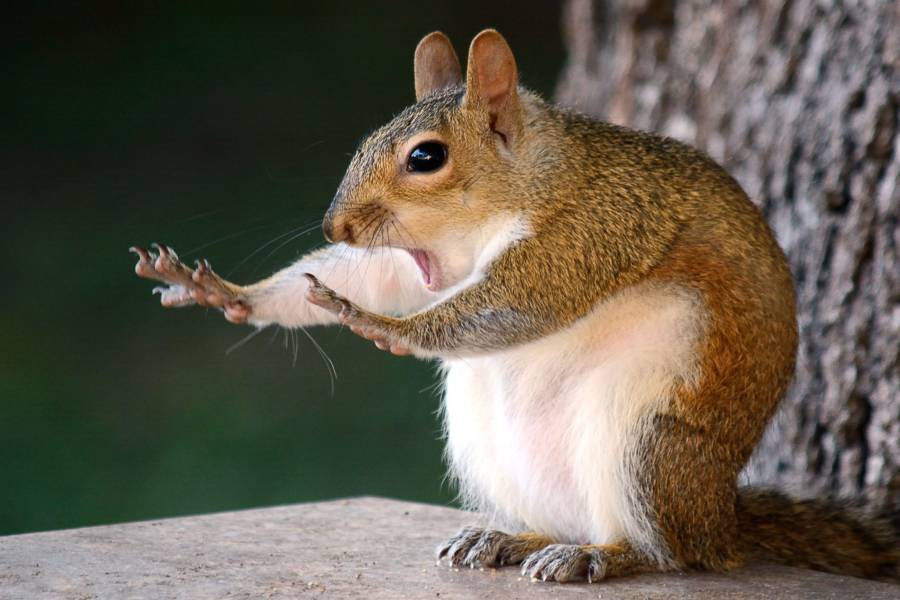 Depending on which game you'd like to play, you may need to install software and/or check that your computer meets the game's requirements. Refer to the How to Prepare for AG Activities for details.
---